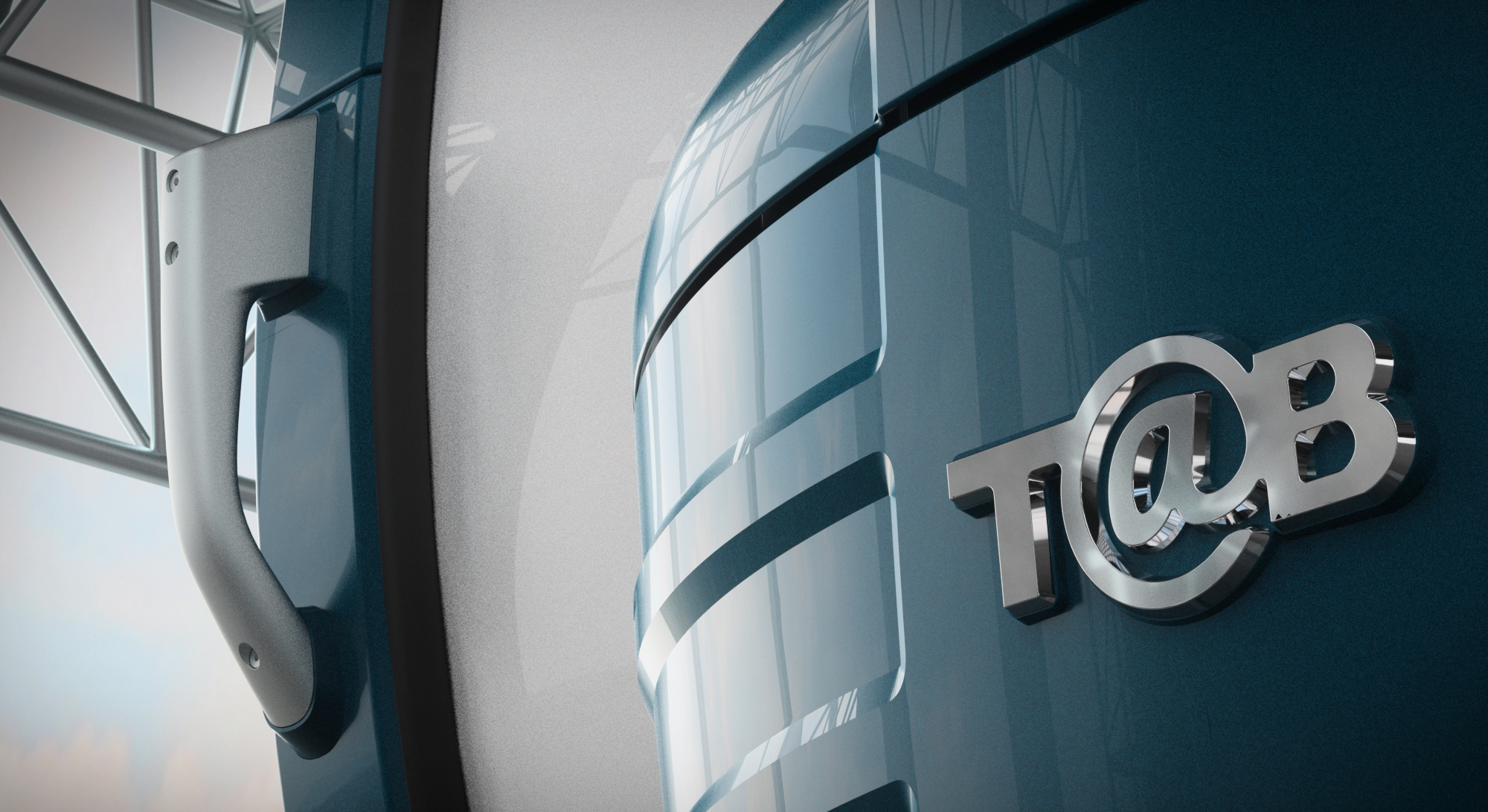 T@B 2.0 - Redesigning a Classic
T@B is Back. STUDIOSYN has received the great honor to redesign a real Classic.
Even people who have nothing to do with caravanning do know the popular bubble shaped caravan - the T@B.
Due to its unique appearance the compact travaling companion reached a worldwide cult status. In 2015 he will now shine in new splendor without loosing any of its old charm.
Retro meets modern. In order to maintain the unique character of the T@B, its main features, like the eye catching frame, the sympathetic round forms and of course the popular bull-eye windows, had to be incorporated into the new design. That, combined with harder shaped edges and more automotive inspired forms in the rear and front, the T@B became a more and more modern caravan with retro charm.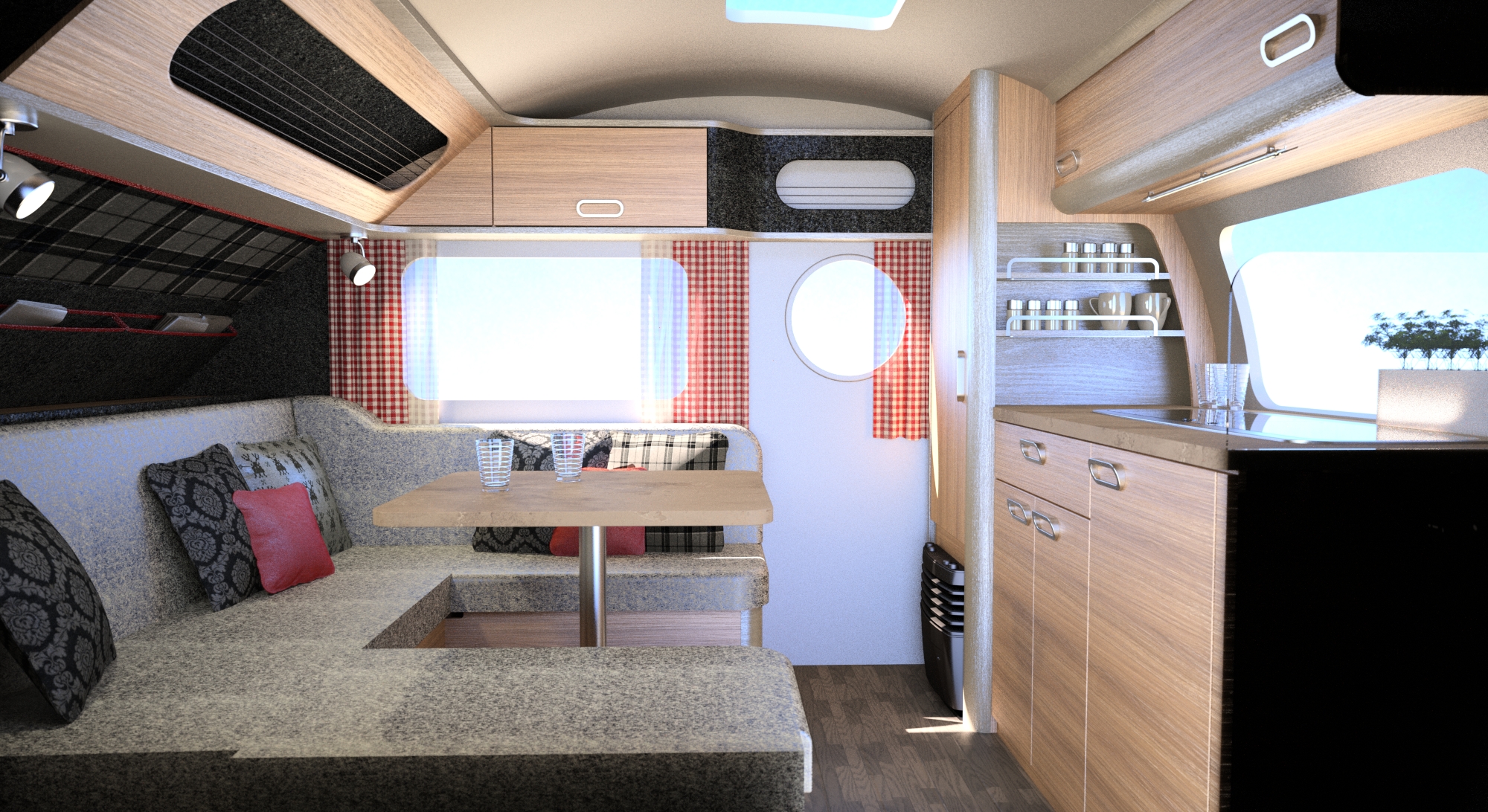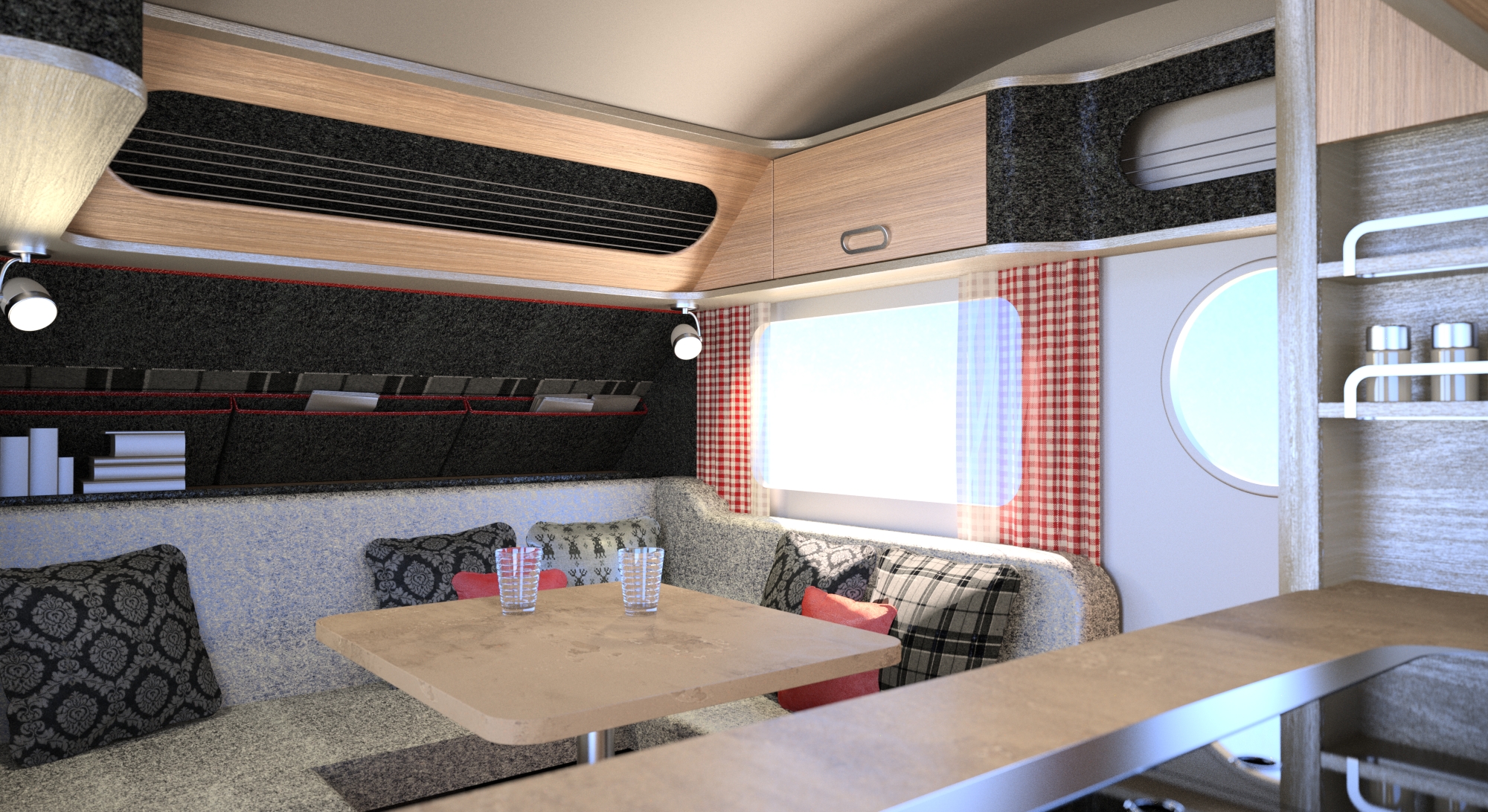 But in addition to all aesthetic demands, another big part of the project was to guarantee better ergonomics and an advanced user experience to the end user. More living space, more headroom and more storage space - the new T@B wants to leap forward in every way, without to appear dressed up to the nines on the outside or overloaded on the inside.