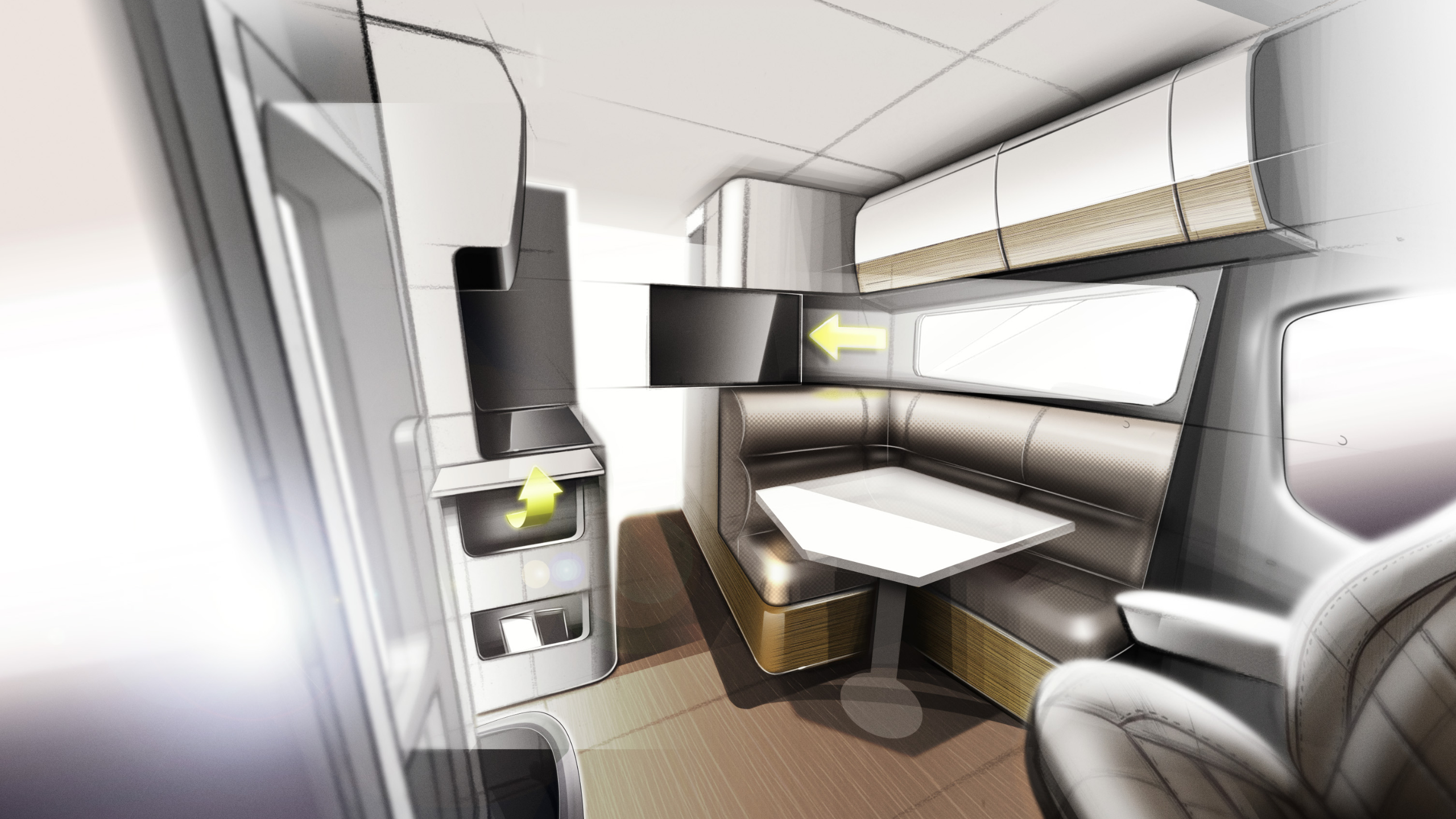 Long awaited: STUDIOSYN modernizes the living environment of Hymer
A future-oriented, automotive look on the outside, a progressively new furniture design on the inside and many extraordinary details - this is how the new motorhome generation presented itself, which STUDIOSYN and Hymer have come together.
STUDIOSYN developed a completely new furniture concept for the B-Class Modern Comfort.
With the new design strategy Hymer heralds the next era and finally gives her brand a modern face that meets the market demands.

The central design idea is an oblique axis that runs from the driver's cab over the living area to the bedroom. The unique viewing angle opens the interior forward, creates a generous living space and offers a fluent transition of all modules.
The clear arrangement of the furniture ensures calmness and increases the feel-good factor in the vehicle.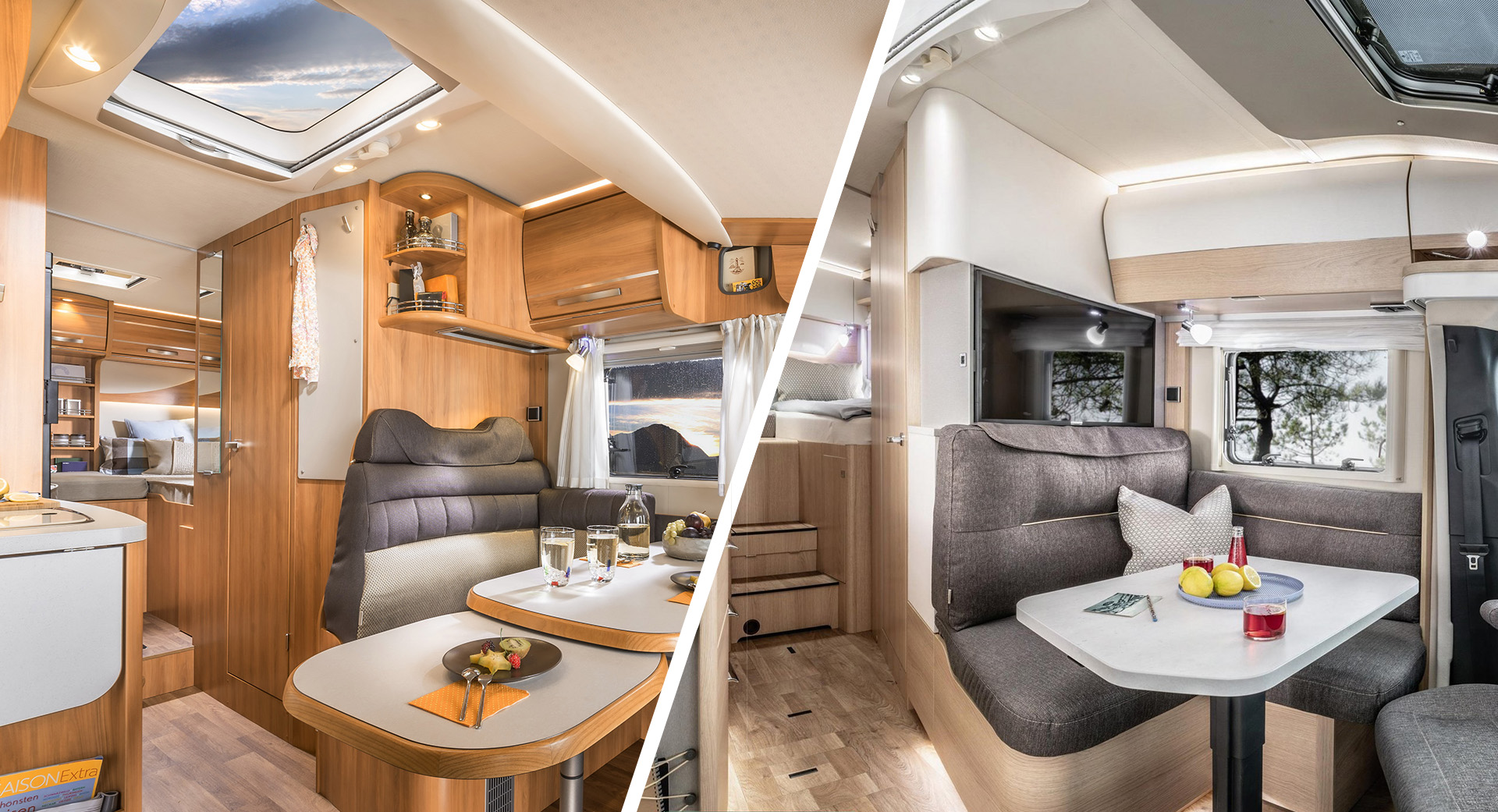 The rake as a design feature appears in many details such as the ceiling cabinets and ensures a harmonious overall concept. The infinite living room floor, the LED TV embedded in the back of the wet cell and the lighting in the base area that give the furniture a certain lightness, are further highlights and create a high recognition value.

A perfectly fitting color and trim underlines the modern furniture concept.
Based on a trend research, STUDIOSYN has identified two design worlds. They reflect the current lifestyle: a classic world with dark, elegant wood and a bright modern-pure world for the younger target group.