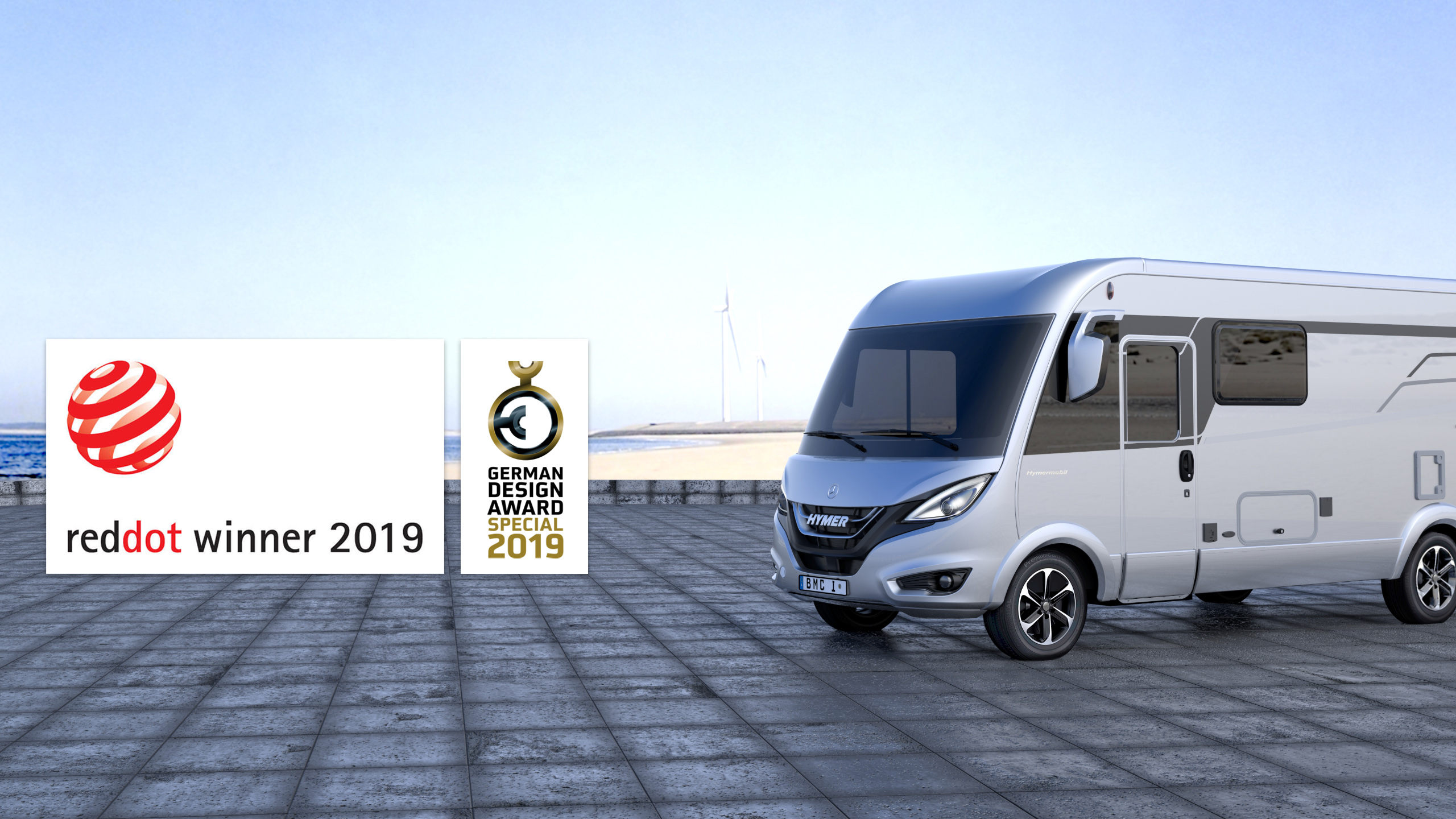 Hymer's exterior design becomes adult and automotive
The cooperation between Hymer and STUDIOSYN is bearing fruit. It receives the "Special Mention" award in the Passenger Vehicles category in the Excellent Product Design category.
The BMC is the first motorhome of its kind to combine the specially developed Hymer SLC chassis with the latest-generation Mercedes Sprinter engine end. Thus, it has been possible to further develop the Hymer DNA and give the BMC a street appearance that can be measured against the design demands of the auto industry.

The new characteristic radiator grille with its dynamic lines, emphasizes the automotive design approach and gives the BMC a fresh friendly face. By taking over the Hymer headlamp, the family membership to the Hymer fleet is unmistakable.