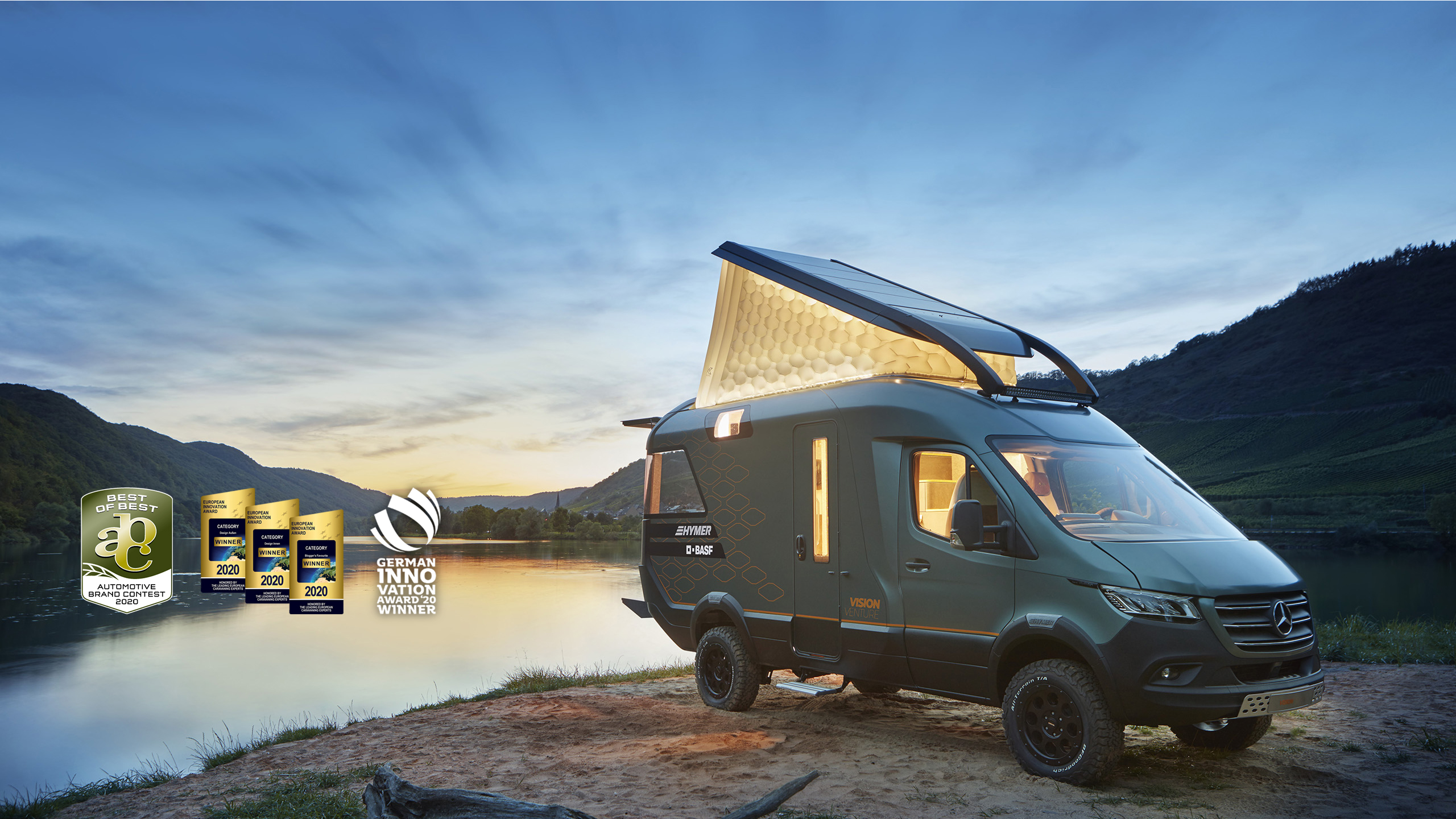 Hymer Vision Venture - Future Vanlife
STUDIOSYN created an exciting outlook on the future of the Campervan lifestyle. Together with strong partners, STUDIOSYN took over the entire development- from the idea to the finished show car in 10 months.
The idea carrier VISION VENTURE for HYMER, in cooperation with BASF Ludwigshafen, impresses with a multitude of innovative ideas and the use of unusual materials.
A variable interior with many clever detail solutions, a revolutionary floor plan with stairs in the interior and an automatically inflatable sleeping roof, packed in an outer skin painted with BASF Chromacool - are just a few of the innovative solutions of the VISION VENTURE.