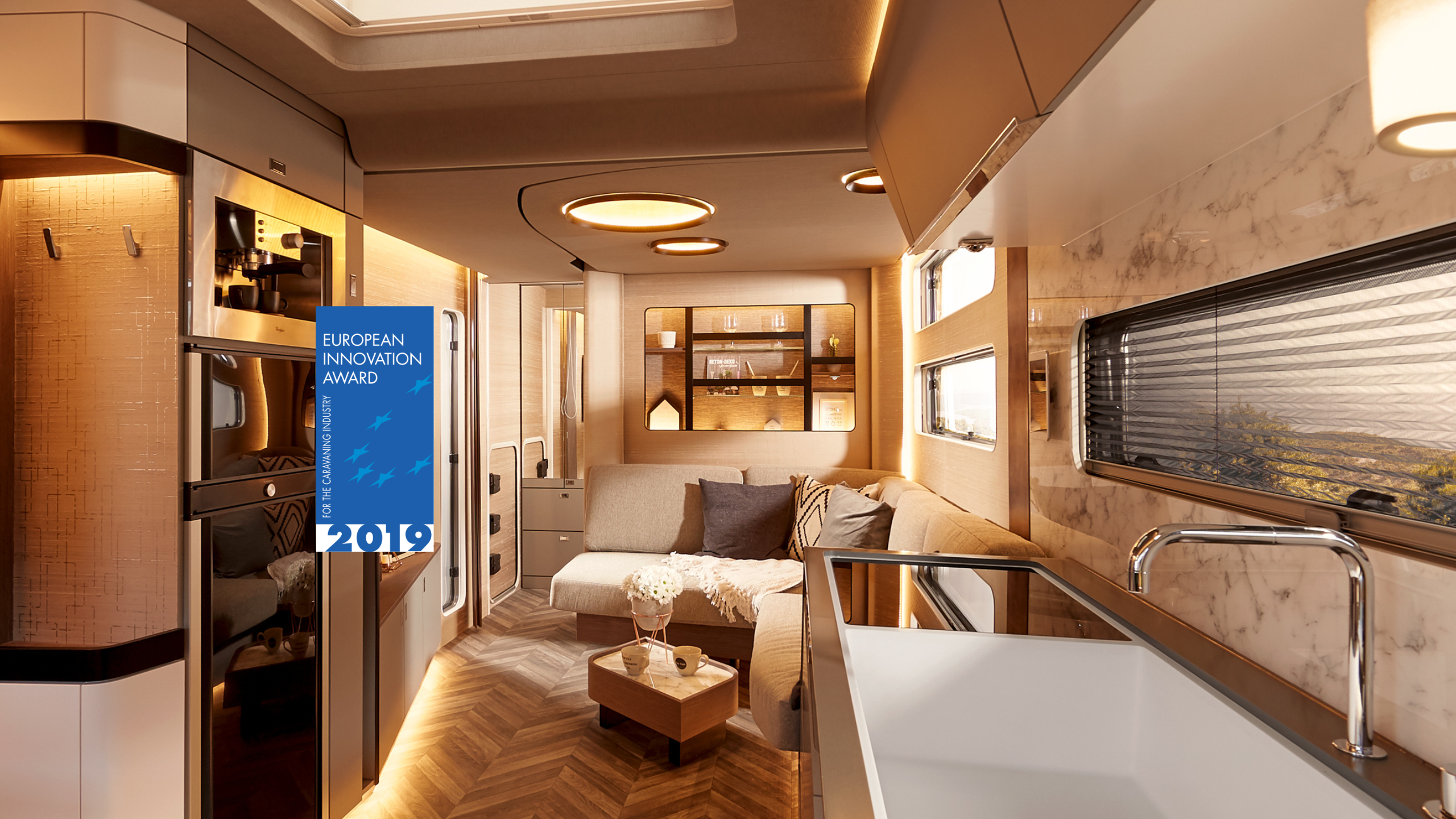 STUDIOSYN builds show car
With plenty of industry experience and a competent model making team STUDIOSYN is able to develop a 1:1 showcar and deliver it turnkey.
A show car is a valuable marketing tool to present yourself as an innovative brand.
It offers the possibility to think ahead, try out and later transfer new living concepts, materials and technologies into series without risk.

For the new concept study Harmony 3 by Bürstner, STUDIOSYN developed and realised a caravan design that is uncompromisingly different in just six months. A very unusual floor plan and new materials make you forget that you are in a caravan.

The Caravan study recently received the coveted European Innovation Award 2019 for its innovative overall concept.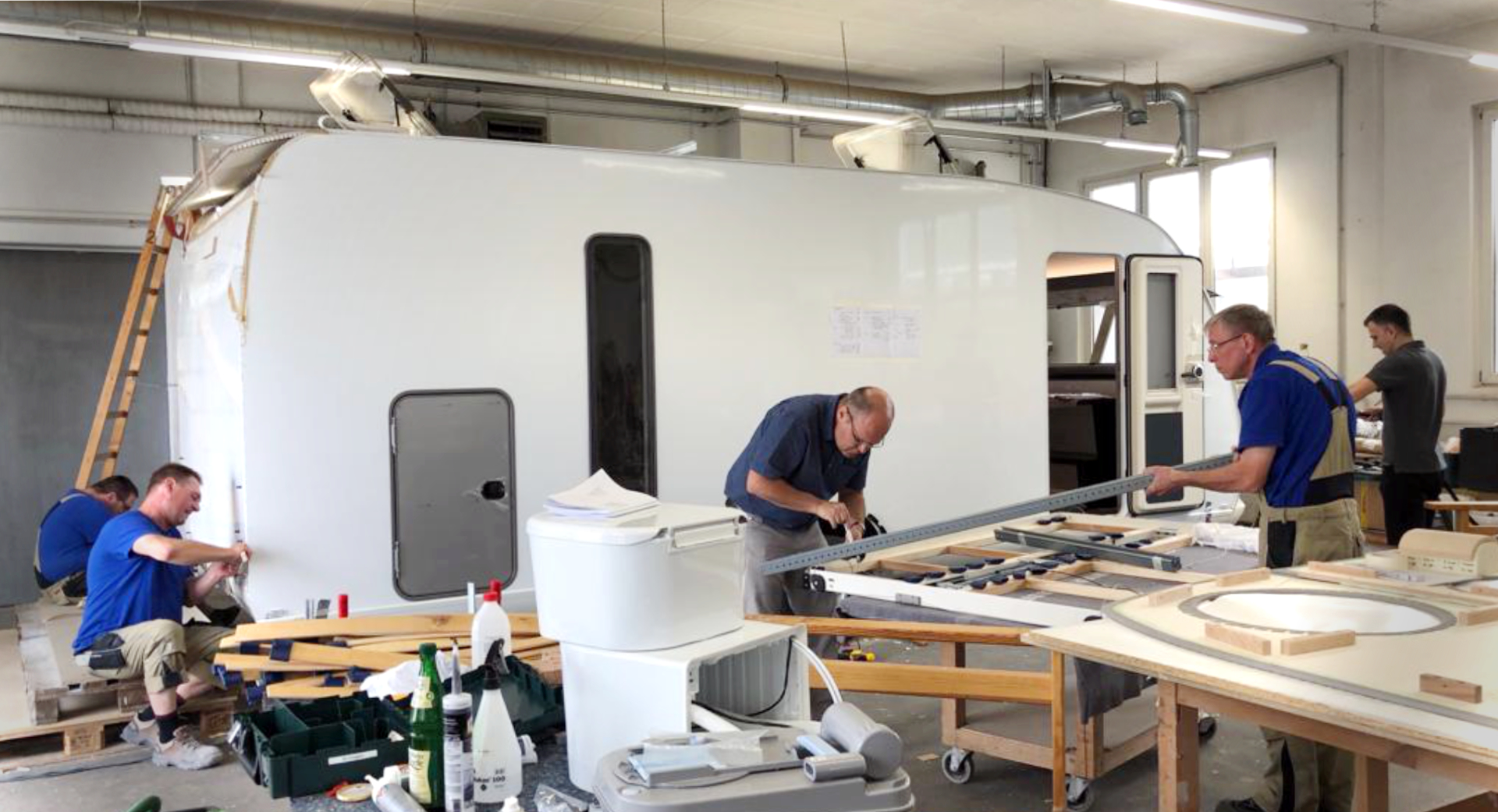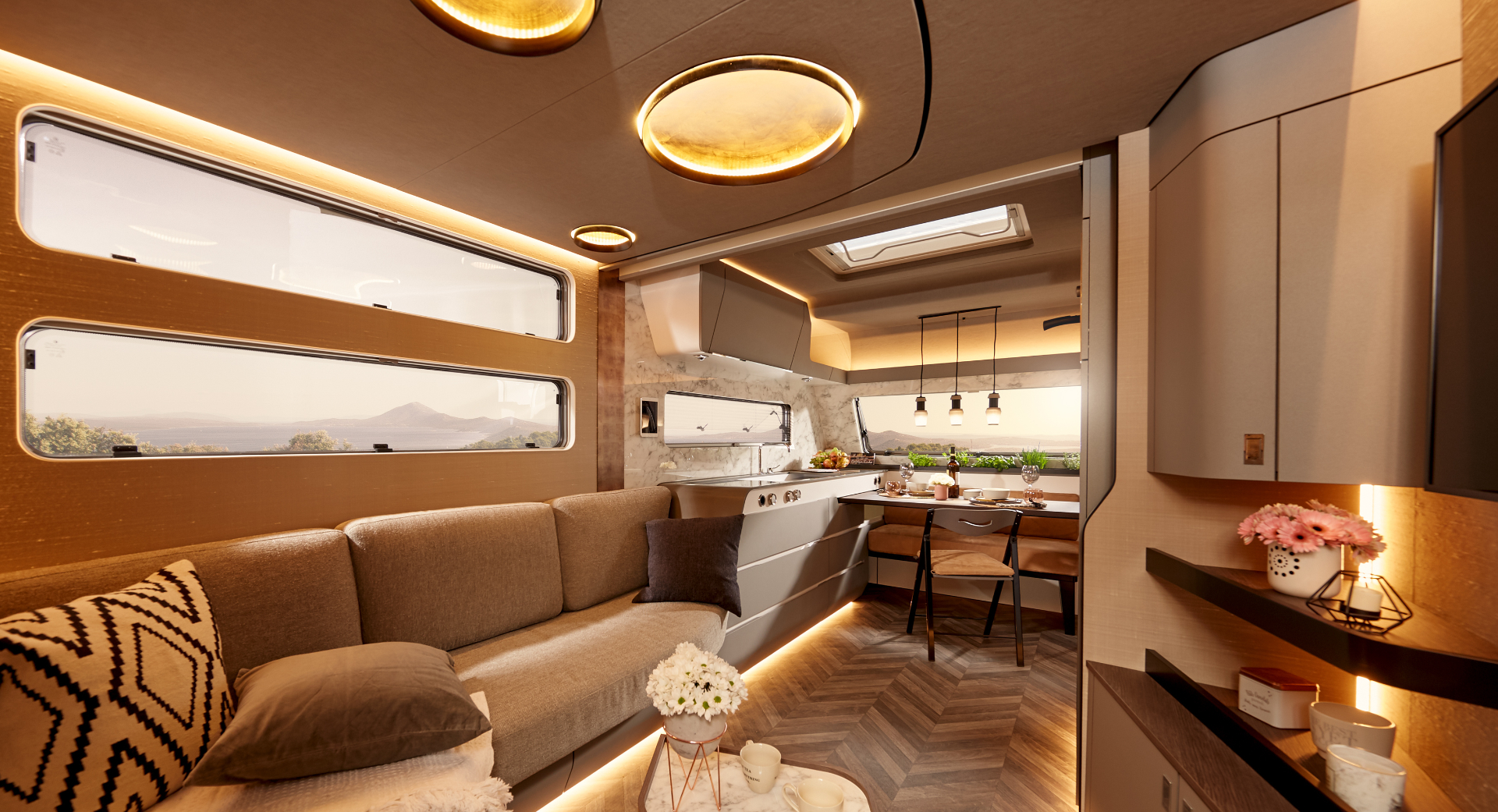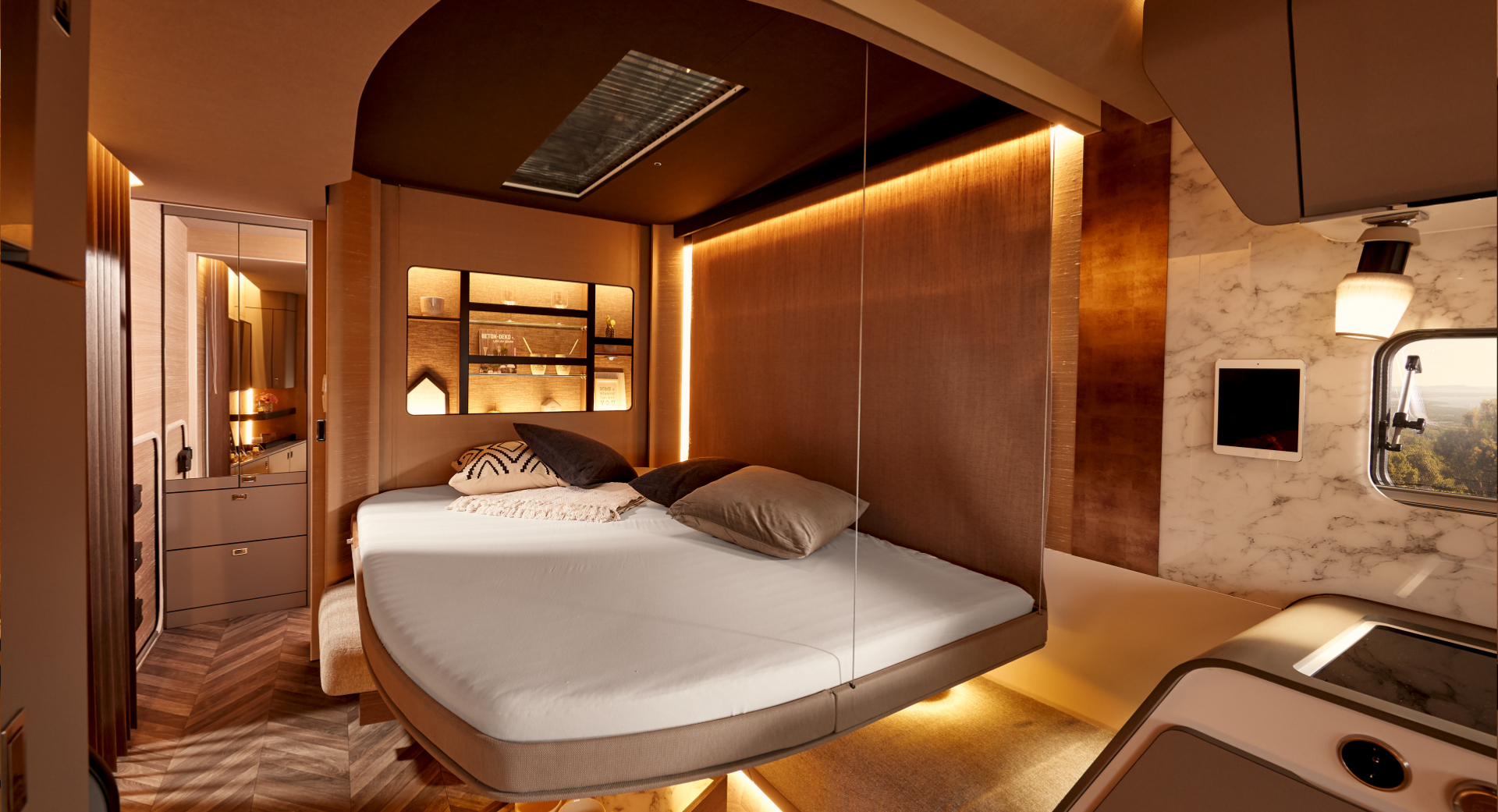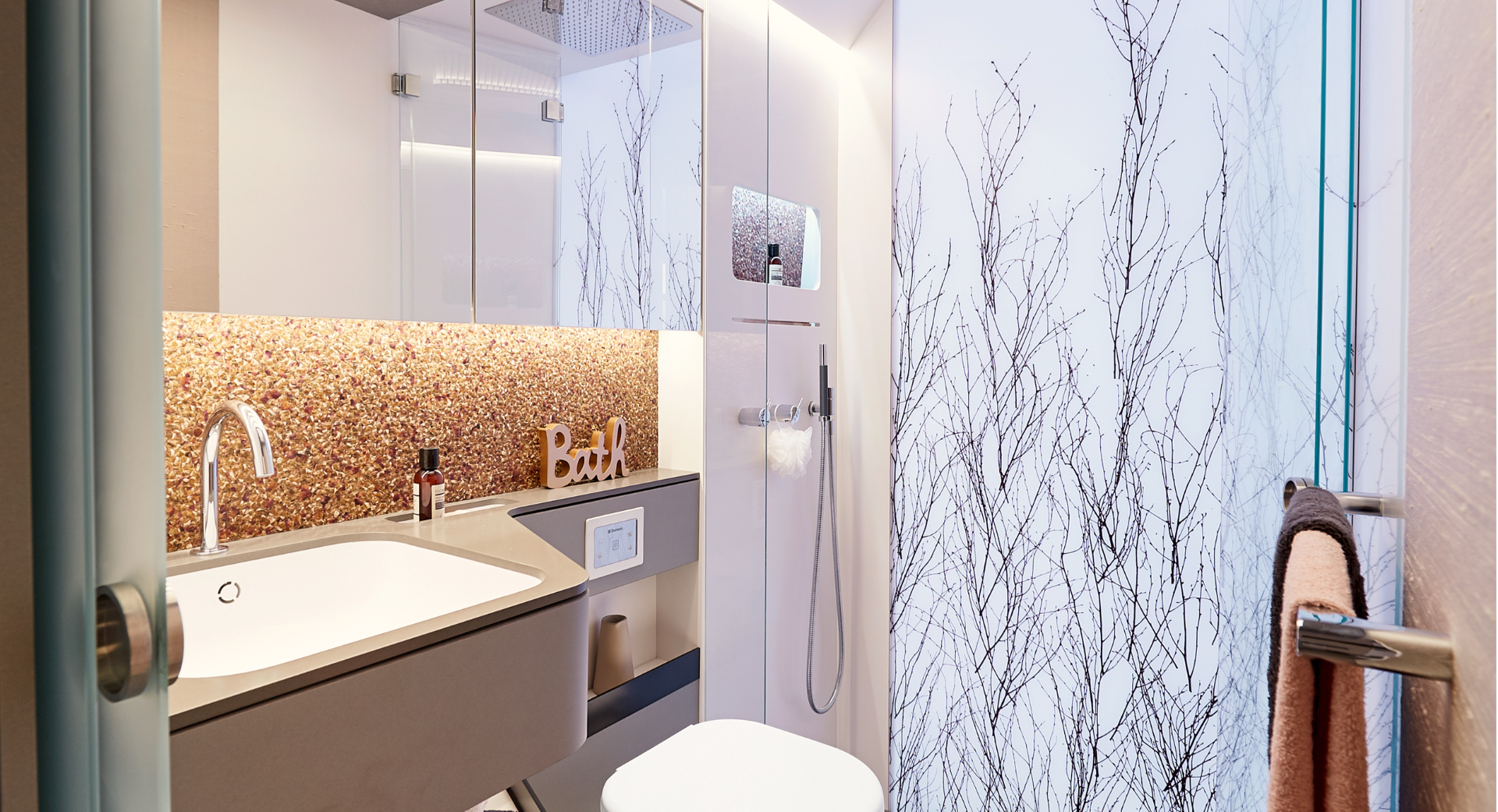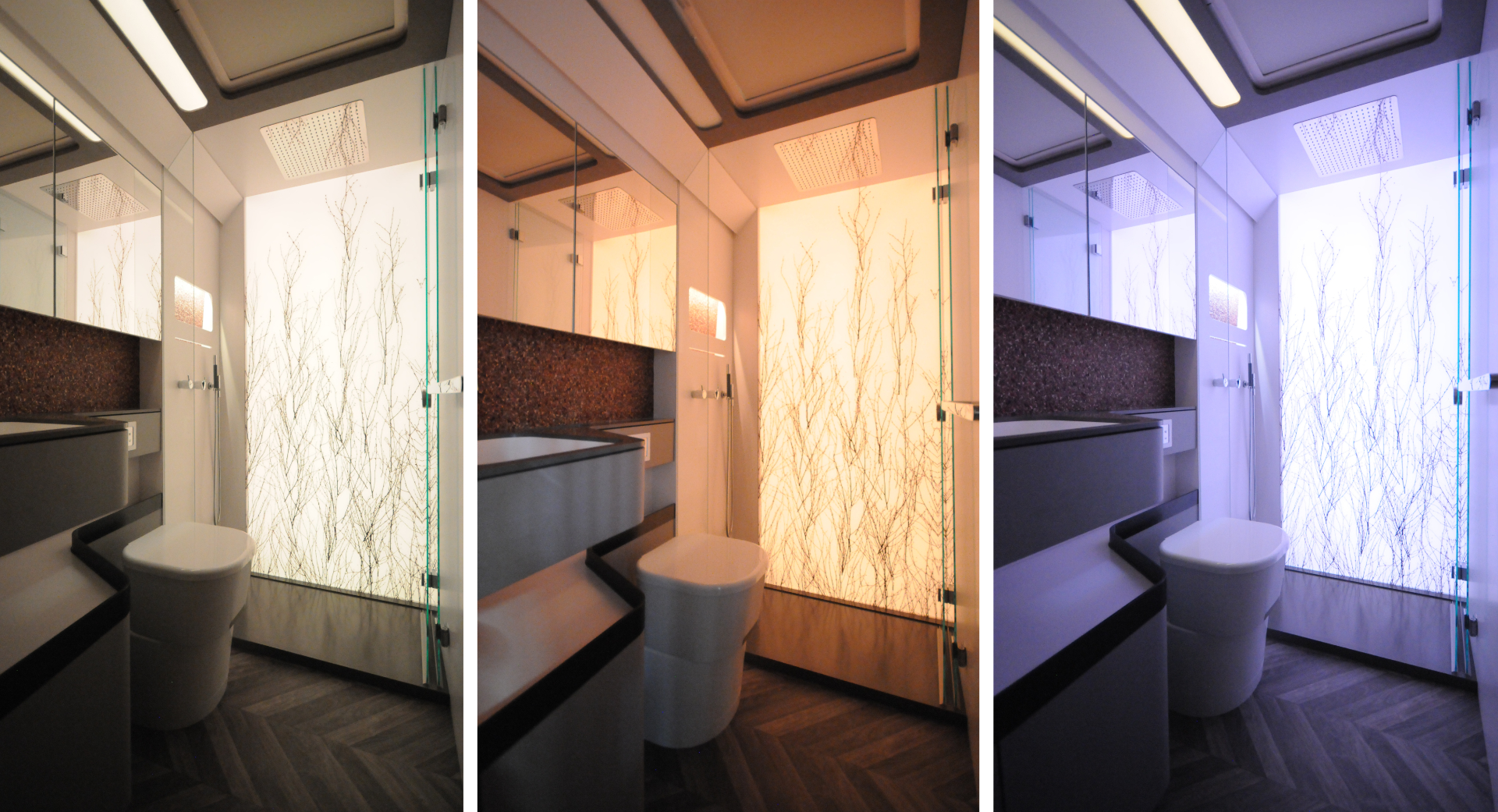 Sporty exterior design with high functionality
The colour and material concept as well as the dynamic lines of the interior are continued outside.
Here, the study offers a glimpse of ergonomically shaped manoeuvring handles at the front and a simple and inexpensive rear light that fully integrates the new manoeuvring handles.