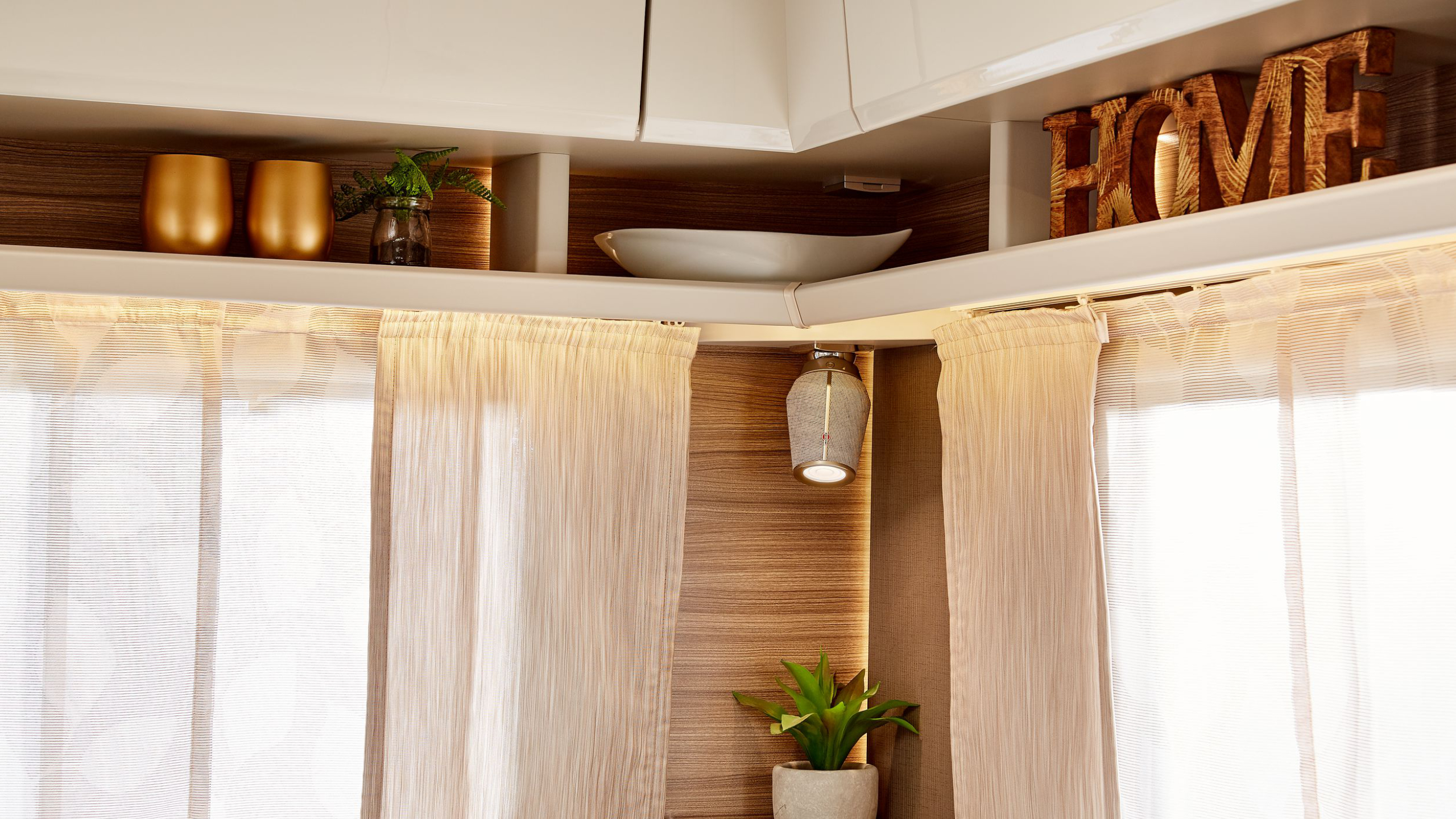 Lights on! STUDIOSYN brings battery powered light into series production
One of the most important elements in the interior is the lighting.
Ergonomics, formal aesthetics and lighting requirements are important aspects that have to be coordinated.
The rechargeable lamp with the ergonomic magnetic holder combines all the requirements for optimum lighting. STUDIOSYN has thus created a new brand product for Bürstner as a unique selling point that sets the company apart from the competition.

One battery powered light: one, two, three- four possible uses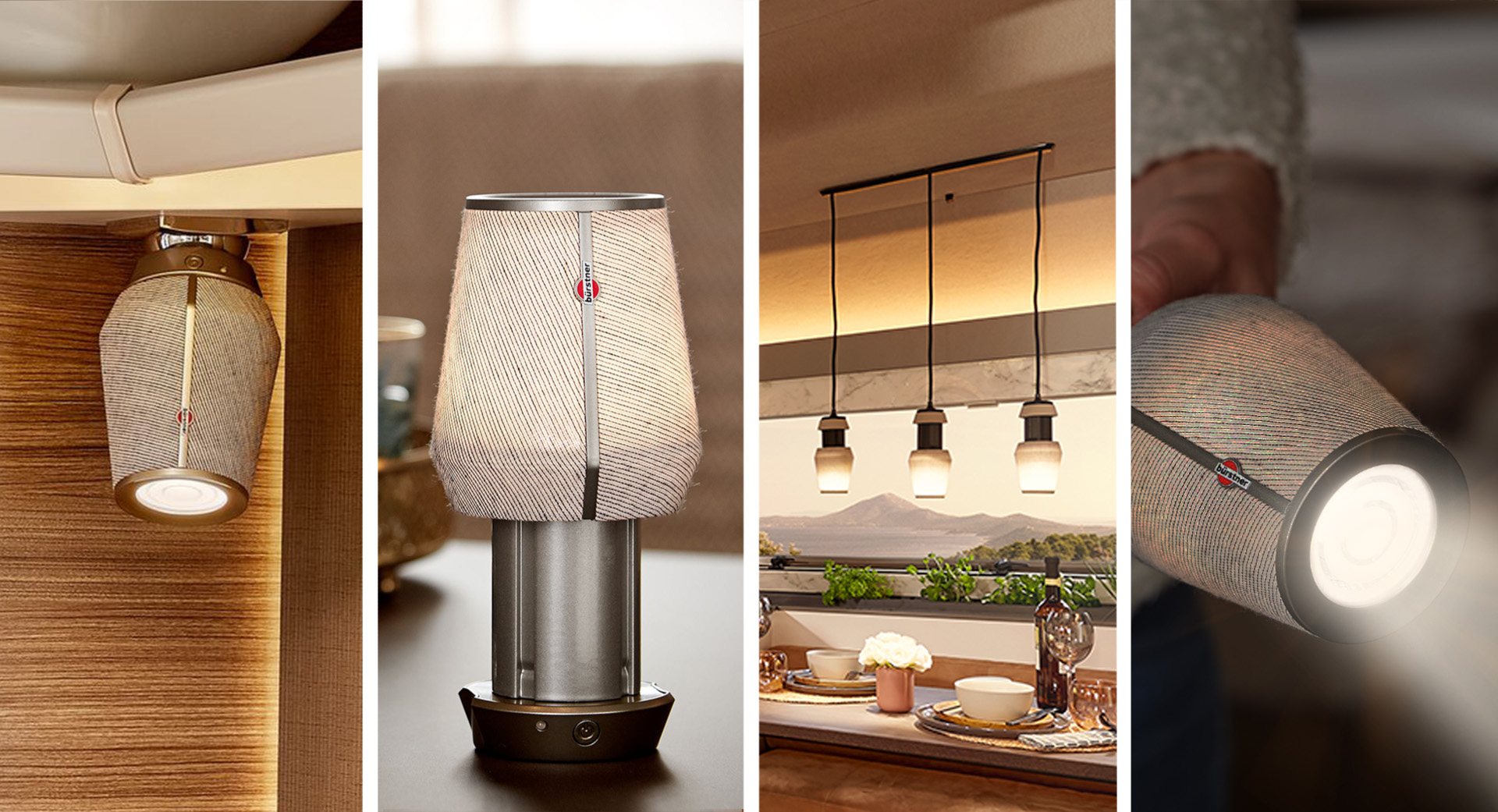 One: The ingenious magnetic holder makes it possible to dock the light where it is needed in the car. It also serves as a charging station and for setting the direction of light.
Two: For pleasant indirect lighting, the luminaire becomes a candlelight for indoors and outdoors by pulling out the lamp shade.
Three: Docked to a cable magnetic contact, the battery lamp would become a pendant lamp for the dining table.
Four: With a radiant power of 300 lux, the battery-operated lamp can also be used as a flashlight.